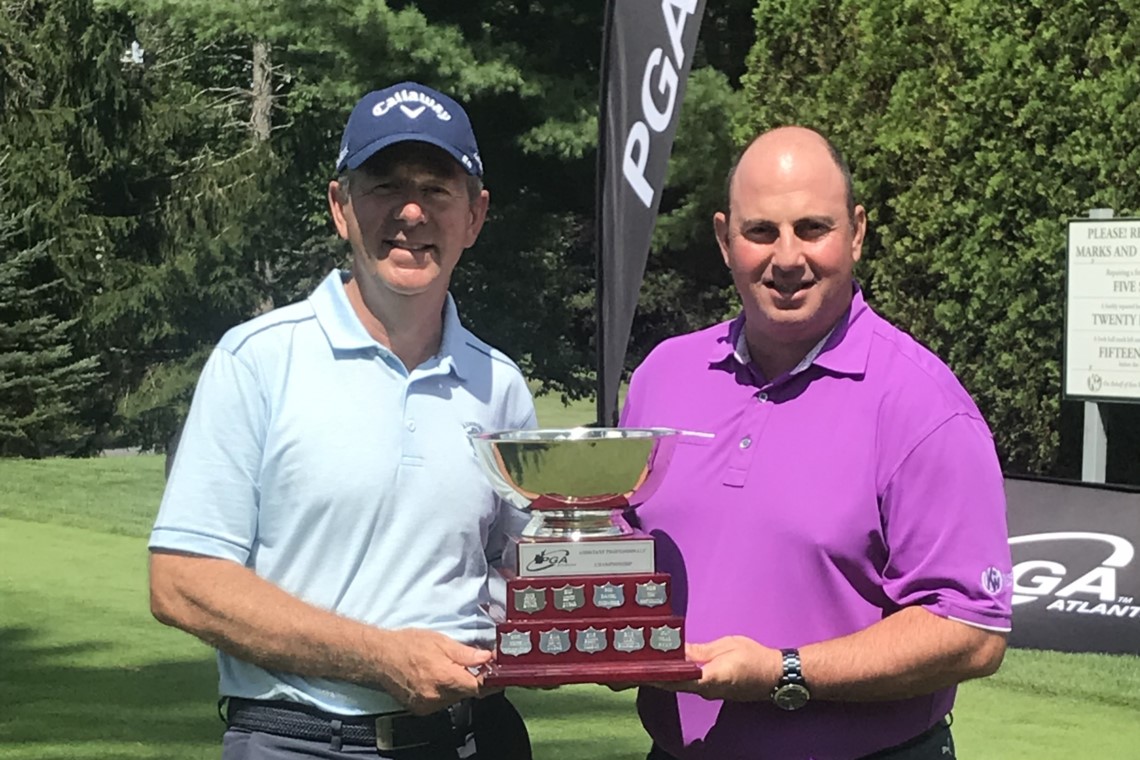 Smith Captures Seniors Championship
Smith Captures Seniors Championship
Gordie Smith, GM at Ashburn Golf Club, won a play-off to capture his second PGA Atlantic Seniors Championship at the Ken-Wo Golf Club.
Smith had a one shot lead over Steven Toombs after round one with scores of 72 and 73 respectively. Two time defending champion Kevin Dugas from The Links at Montague was four back.
After nine holes of the final round, it had tightened up even more with Smith leading by one over Toombs and two over Dugas.
Toombs stated the back nine with two birdies and grabbed the lead by two. Two holes later, Smith was had tied Toombs after a birdie and par. Dugas was now three back heading into the valley.
After a birdie on fifteen, Smith had a two shot lead with three holes to play. Dugas was now five back and even with a solid final three holes, he ended up two back on scores of 76-72. Smith doubled sixteen but only lost one shot to Toombs and that was the way it was until eighteen, Smith hit a disappointing second shot on after an excellent tee shot and his bogey left him in in a tie with Toombs who made par.
The play-off lasted just one hole as Toombs hit a poor second shot leaving him with a bogey to Smith's par.
Gordie last won the PGA Atlantic Seniors Championship in 2017 at the Truro Golf Club.