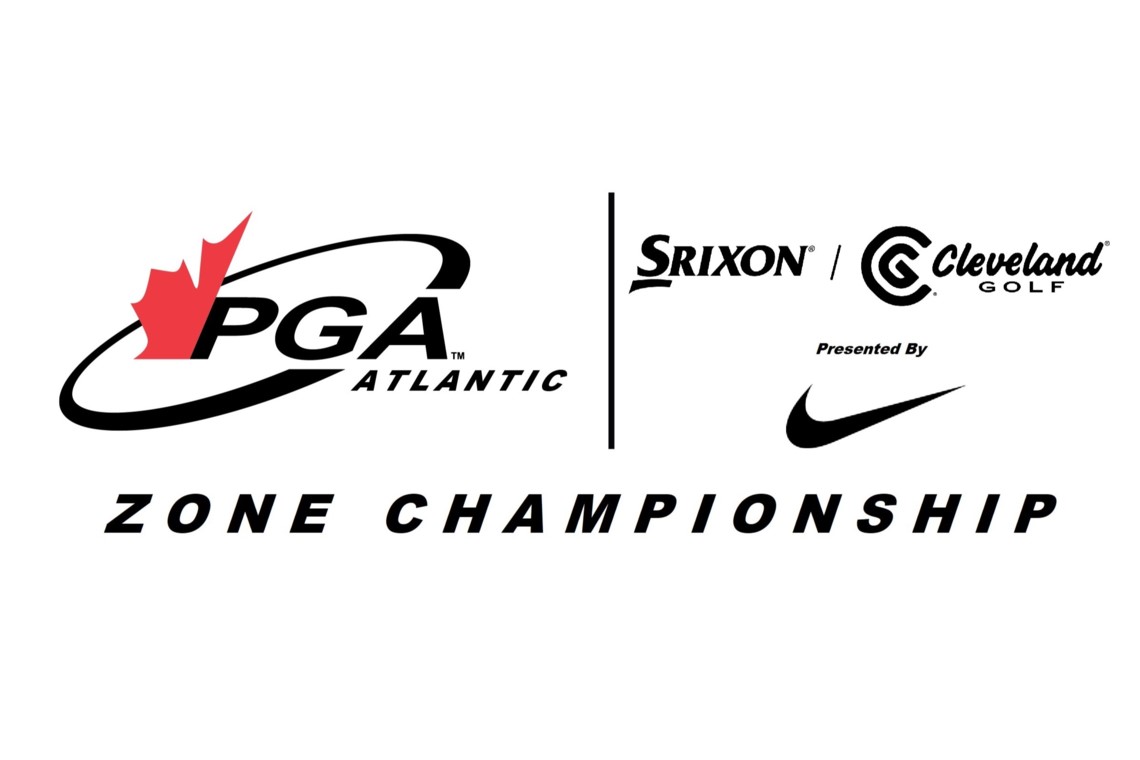 Championship Goes to a New Level
PGA Atlantic Championship Enhanced with Support of
Partners Srixon/Cleveland Golf and Nike Golf
The PGA Atlantic is pleased to announce a two year partnership with Srixon/Cleveland Golf as the Title Sponsor of the PGA Atlantic Zone Championship. In addition, Nike Golf will be the Presenting Sponsor of the event.
The PGA Atlantic vision of elevating the stature of its Zone Championship will become a reality with the fantastic support of these three brands. The Zone Championship will ascend to a new level as the premier individual competitive event for PGA Professionals in Atlantic Canada.
PGA Atlantic President Jonathan Garron states "The PGA Professionals in Atlantic Canada are very appreciative of the tremendous support provided by Srixon, Cleveland Golf and Nike Golf. This event is where we crown our Zone Champion but it is much more than that … it where PGA club professionals enjoy the opportunity for competition while networking with fellow professionals exchanging thoughts and sharing ideas on the business of running our facilities."
"We are pleased to be bolstering our presence on the East coast with the PGA Atlantic Zone Championship and share the vision of the PGA Atlantic in elevating our brands and this premier competition. It is an exciting time for Srixon/Cleveland and Nike Golf as interest and participation in golf is growing. We understand the value that the PGA members provide as stewards in the growth of the game. This sponsorship fits extremely well with the core values of both organizations and will create an ideal platform to leverage each other's strengths." – Adam Cox, President, Srixon/Cleveland Golf & Nike Golf - Canada.
"We look forward to developing a continued relationship with Srixon, Cleveland Golf and Nike Golf many years into the future" adds Garron
The Srixon / Cleveland Golf PGA Atlantic Zone Championship Presented by Nike Golf will be held at the KenWo Golf Club on July 12th and 13th. The PGA Atlantic is pleased to be part of celebrating this historic club's 100th Anniversary.
.
ABOUT Srixon® & Cleveland® Golf:
Based in Huntington Beach, CA, Srixon® & Cleveland® Golf are part of the Sumitomo Rubber Industries, Ltd. family and enjoy a strong presence on competitive tours worldwide. Their professional staffs include players such as Hideki Matsuyama, Shane Lowry, Graeme McDowell, Inbee Park, as well as many others. Srixon®, with more than 80 years of golf ball manufacturing experience, is committed to producing the highest quality, technically innovative golf balls which offer maximum performance to golfers of all levels of ability. Cleveland® Golf, founded in 1979, is a leading equipment manufacturer specializing in short game technologies and solutions that benefit all golfers. Srixon® & Cleveland® Golf remain steadfastly committed to providing "Tour proven, premium golf equipment to passionate golfers seeking to improve their performance while enhancing their experience playing the game of golf."
About NIKE, Inc.
NIKE, Inc., based near Beaverton, Oregon, is the world's leading designer, marketer and distributor of authentic athletic footwear, apparel, equipment and accessories for a wide variety of sports and fitness activities. Converse, a wholly-owned NIKE, Inc. subsidiary brand, designs, markets and distributes athletic lifestyle footwear, apparel and accessories.