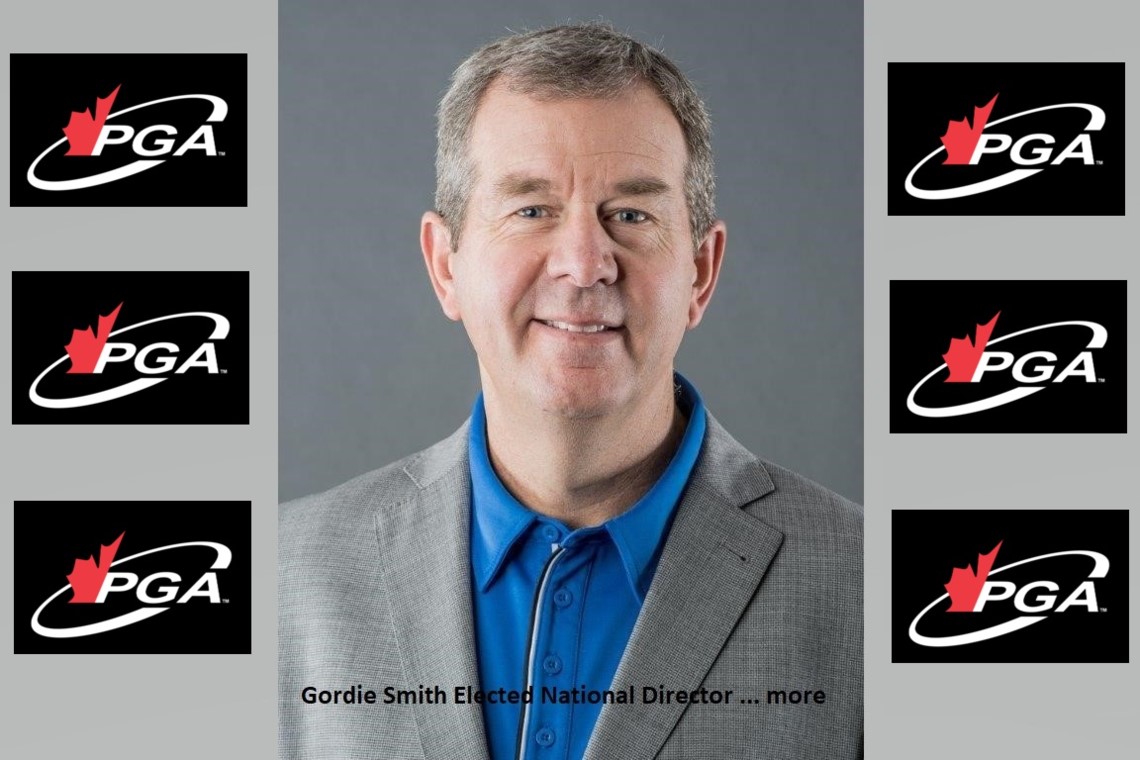 Gordie Smith Elected as National Director
Gordie Smith, the Executive Professional/General Manager at the Ashburn Golf Club, was recently elected to the PGA of Canada National Board of Directors.
Born and raised in Dartmouth, Nova Scotia, Gordie's father, Lorne Smith, was a two time NS Amateur Champion. He learned the game from his father growing up at the Brightwood Golf Club and then attended the University of South Florida on a golf scholarship where he received a business degree. Amateur career highlights included winning two NS Junior Championships and the NS Amateur Championship three times.
He began his professional playing career in 1986 with the local support of the Brightwood membership. He returned home to begin his Club Professional career at Brightwood in 1993 and 1994. He then served 13 years as the General Manager at the Oakfield Golf Club before moving to the Ashburn Golf Club where he has been for the past 13 years.
A proud PGA of Canada member, Gordie achieved his Class A membership in 1995. He has served on the PGA Atlantic Board of Directors for 14 years, from 1999 to 2013, and as President in 2005 and 2006. He also served on the National PGA Board for 5 years from 2006 until 2010.
Gordie recently became a member of the PGA Atlantic Board of Directors again in 2019. His involvement realized that he would like to once again contribute nationally.
Two areas of particular interest to Gordie are employment and education. He has served as Chair of the Education Committee on the National Board for 2 years and has a particular interest in the new PGA of Canada Training Academy and how it will better prepare PGA members for future opportunities. He has also chaired both the Education and Employment Committees in the Atlantic Zone.
Gordie was inducted in the Nova Scotia Sports Hall of Fame in 2009, was the PGA Atlantic Golf Professional of the Year in 2004 and 2010, and among his many playing accomplishments was a 7th place finish in the 1988 Canadian Open. Other successes include winning twice on the Canadian Tour, the 1986 Canadian Tour Rookie of the Year, winning the Orlando Open in 1987, and many mini-tour wins in Florida.
Gordie and Tanya, his wife of 20 years, have two sons Michael, 20 and Jake, 17. They all have a love for the game of golf and still try to play together once a week.
Gordie will be a great National Director.
All the best from your PGA Atlantic colleagues.