GolfTrends Sponsorship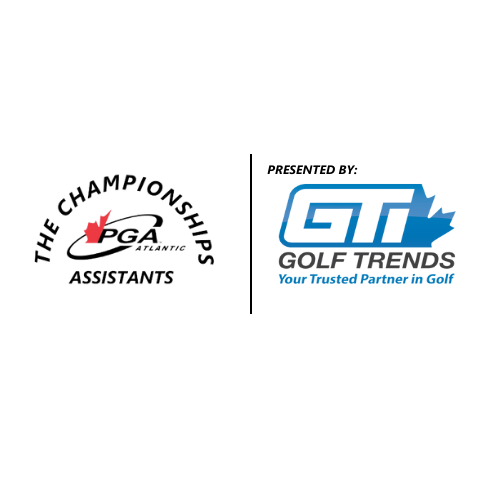 PGA of Canada Atlantic announces presenting sponsor of PGA Atlantic Assistants Championship GolfTrends.
(SAINT ANDREWS, NB) PGA of Canada Atlantic is proud to name GolfTrends the official presenting sponsor of the 2022 PGA Atlantic Assistants Championship at Oakfield Golf and Country Club on June 27th-28th.
"We are pleased to have GolfTrends become the presenting sponsor of the 2022 PGA Atlantic Assistants Championships," said Lindon Garron, Executive Director of PGA Atlantic. "The Assistants Championship invites all assistant professionals to compete in a two day championship identifying the best assistant professional in Atlantic Canada. In addition to the competition, it provides the professionals with a tremendous networking opportunity hopefully furthering their careers. The support from GolfTrends will help power this event to another level."
"GolfTrends is grateful for the ongoing support we have received over the past 35 years from the golf community across the Atlantic region and PGA Canada Atlantic," said GolfTrends founder, Don Heazel. "We are very proud to support the PGA Atlantic Assistants Championship at the beautiful Oakfield Golf and Country Club; a perfect setting for the Championships as Oakfield celebrates its 60th anniversary."
GolfTrends, a family-owned and operated organization, strives to be the most trusted partner in golf, one customer at a time and has over 30 years of experience operating in the Atlantic Region. They are a premiere golf product distributor partnering with pro shop operators and golf store managers.
"The PGA of Canada Atlantic Zone is very happy to expand our partnership with Golf Trends to become the Official Sponsor of our PGA Atlantic Assistance Championship," said PGA Atlantic president Adam Chamberlain. "They have been a great partner for many years and we really appreciate their growing support of our zone. We look forward to working with Golf Trends as we continue to grow this event."
Best wishes to all involved for a successful event with good competition and camaraderie!